Entrepreneur
MudLrk is a company with interesting products and an interesting founder. Its line of snacks include baked jackfruit, which is naturally sweet, along with flavored shiitake mushrooms, which have a nice, crispy texture. All its packaging is compostable. The founder, Trace Ostergren, was inspired to create the snacks based off his time living in Beijing during his teenage years and beyond.
WELL + GOOD
If you're wondering what munching on this snack will actually do for your bod, go ahead and take a seat, because long list of superfood benefits to be gleaned from shiitake mushrooms is overwhelming. Not only has the sought-after fungi been shown to boost human immunity and destroy cancer cells, but also it has anti-aging properties, thanks to two antioxidants, ergothioneine and glutathione. Plus, those who have troubled skin will be happy to know that the surge of selenium in this mushroom has been found to improve acne and other skin conditions.
FOOD NAVIGATOR
Mushrooms have been on trend for quite some time in natural food space thanks to their medicinal image, giving rise to increased commercial production. The global mushroom market is expected to double in size compared to 2015 when it was valued at $34.1bn.
"The brand and company is focused on whole food snacks with eco-conscious packaging and remarkable, vivid [packaging] design."
MudLrk mushroom chips are novel in that they preserve the whole mushroom, instead of slicing and dicing it like many other veggie chips on the market.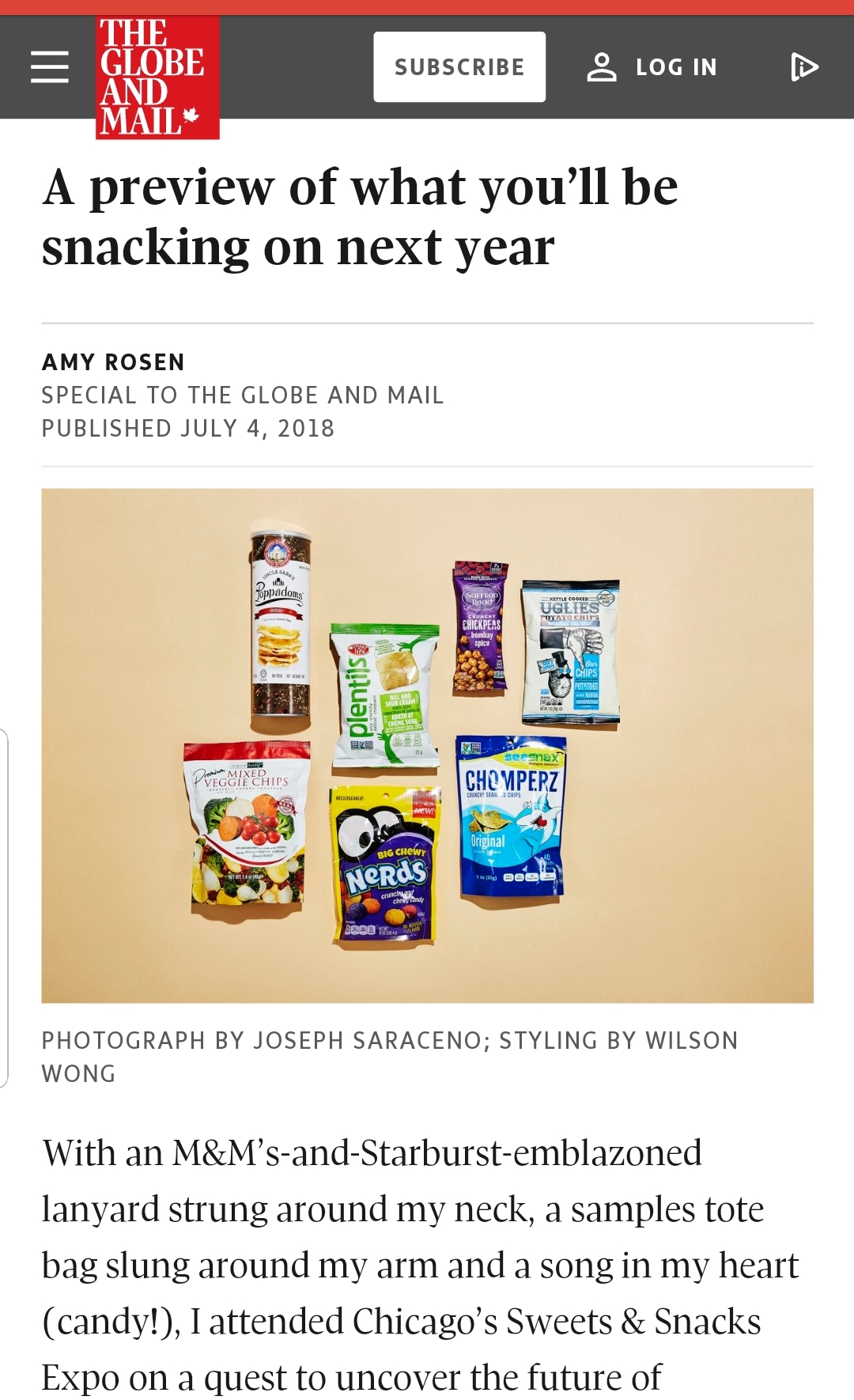 THE GLOBE AND MAIL
The Shiitake Mushroom Chips by new brand MudLrk come in a 100-per-cent compostable bag, contain no preservatives or cholesterol, are non-GMO and are gluten free. In other words, they're the perfect snack for today's eco-minded nosher. The "patent pending" bag of little shiitakes that I tasted were seasoned with a take-no-prisoners amount of black pepper and slow-fried in palm oil. Little umami bites full of natural glutamates, they were the biggest innovation I tasted at the show, and the most buzzed-about booth.
FOOD DIVE
Mushroom chips are not a new concept for the snack segment, though Mudlrk's use of whole, vacuum-fried shiitake mushrooms could help the brand stand out. The company has also developed special packaging using compostable materials, which should help maintain the crispness and appeal to consumers looking for healthier snacks with a smaller environmental footprint.
"Vacuum frying is conducted inside of a closed environment where the oxygen level is lowered and therefore the boiling point for the oil is lowered, and therefore your frying time can be lessened – ultimately it gives you the crunch of the chip," Trace Ostergren, the company's founder, told Food Navigator.
According to the company's founder, he's seen interest from c-stores, mom-and-pop operations, regional grocery chains, restaurants and non-grocery retailers. If the items do well, they could break out of niche grocery realms and make it to the mainstream.